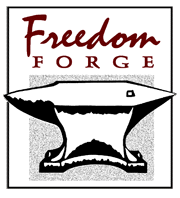 FINE ARCHITECTURAL METALWORK is an enhancement to building and landscape design. Freedom Forge of Santa Cruz, California produces fine architectural metalwork designed by master blacksmith Kirk McNeill.
In this site you'll find: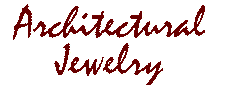 THE HISTORY OF ARCHITECTURAL METALWORK goes back to the roots of civilization, perhaps to when an ancient builder went to the local bronze smith for door hinges, and the smith saw an opportunity to add beauty as well as functionality.
The craft developed over the centuries, from simple Mediaeval grills into Renaissance florals, and Baroque and Rococo scrolls and gilt. This century has seen the organic forms of Nouveau, and the elegant lines of Deco. All have added their influence to contemporary smithing, which explores the opportunities to create new styles.